We Unleash Human Potential
From the people who make our products, to members of the Nike team around the world and people in the communities where we live, work, and play, we're focused on helping everybody achieve their potential.
Invested in communities around the world.
The number of kids Nike helped to get moving through its Made to Play commitment.
Increase of VP-level representation of women, bringing the total to 36%.
Increase of VP-level representation of U.S. underrepresented groups, bringing the total to 19%.
We Transform Manufacturing
We work with factories to provide fair and safe working conditions for employees, protect the environment and invest in the skills and capabilities of their employees.
Of Nike's 542 contract factories that were rated Bronze or better, our definition of sustainable.
0
The number of child labor findings in contract factories.
Increase of contract factories participating in a trade finance program with the International Finance Corporation.
140,000
Number of workers in contract factories deploying Nike's engagement and wellbeing survey.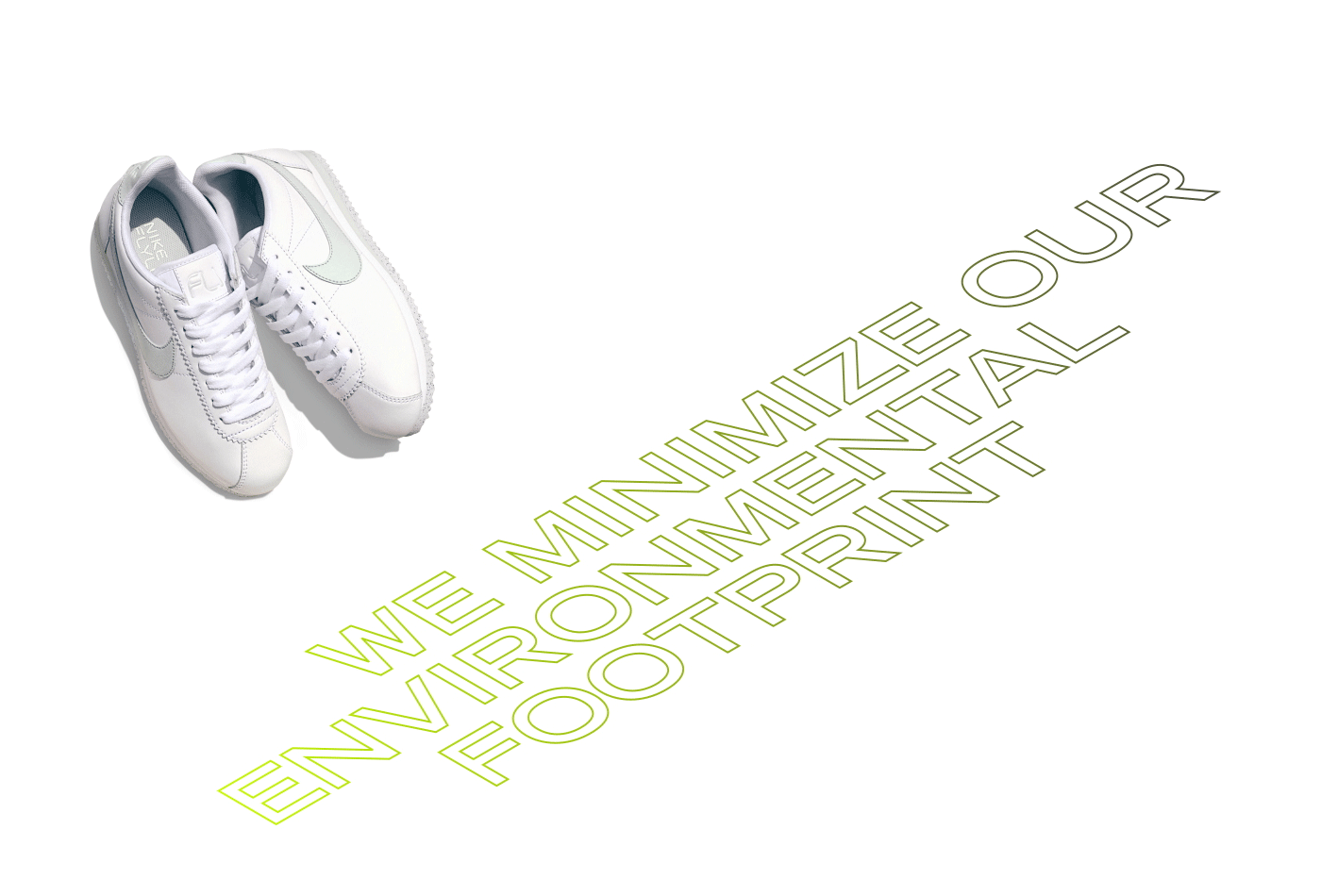 We Minimize Our Environmental Footprint
We know that the materials we use, and our manufacturing process can have large impacts on our planet. We also know that without fresh air, clean water, stable climates and healthy ecosystems athletes can't thrive. That's why sustainability is embedded in our growth story.
Renewable energy secured in our owned or operated facilities through existing agreements.
Of footwear finished goods manufacturing waste recycled or converted to energy in the fourth quarter of FY18.
Plastic bottles transformed into recycled polyester footwear and apparel since 2010.
Liters of water saved by sourcing sustainable cotton.